News — Original Abstract Art
• abstract expressionism • arbour heights studio • fleeting moments • living a creative life • local artists • my process • New artwork • Original Abstract Art • What I do • ygk • ygkartist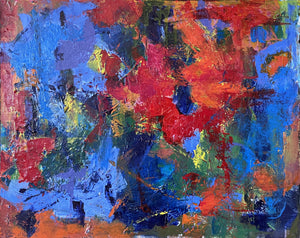 Introducing the Impassioned Project: A New Abstract Painting Series Bold, intense colours that capture the energy of my travels and everyday life come alive in my latest project, the Impassioned series. These dynamic pieces of abstract art are created on gallery-wrapped canvas, which allows the colours and brushstrokes to flow off the edges and create a sense of movement that pulls you in.   My passion for abstract painting stems from the freedom it gives me to express emotions and ideas without being limited by realism. The Impassioned series takes this concept to the next level, with each piece representing...
---
• abstract expressionism • arbour heights studio • art studio • local artists • New artwork • Original Abstract Art • What I do • ygk • ygkartist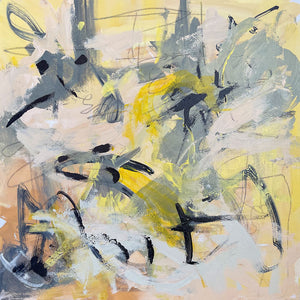 Do you love the colour yellow ?
---
• abstract expressionism • arbour heights studio • living a creative life • Original Abstract Art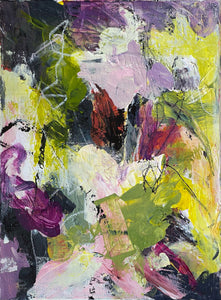 What brings feelings of exuberance to you ? For me, it is the arrival of Spring, with the anticipation of the bold colours of the garden, the warmth from the longer days, and just the joy of being alive   In my new series, Exuberance, I express these feelings in bold colours, shapes and lines, textures and marks   Each contemporary, abstract piece is framed in an elegant floating frame that supports the  mood that I have created. These paintings will be available soon in our shop.  Here is a closeup of one of them  In the meantime, click...
---
• Arbour Heights Studio • New artwork • Original Abstract Art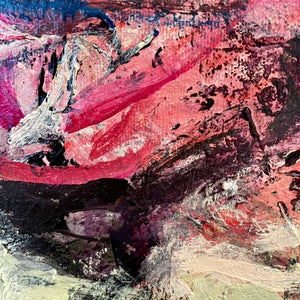 Here is a video of closeups from the 6 new abstract paintings in my 'Moments of Joy' series We will be releasing them to our shop near the end of the month. My newsletter subscribers will get the first preview of them before they are available to the public. Sign up for our newsletter to see them first and learn about a special discount for subscribers' first purchase of original art.