• abstract expressionism • arbour heights studio • fleeting moments • living a creative life • local artists • my process • New artwork • Original Abstract Art • What I do • ygk • ygkartist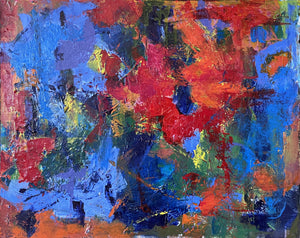 Introducing the Impassioned Project: A New Abstract Painting Series Bold, intense colours that capture the energy of my travels and everyday life come alive in my latest project, the Impassioned series. These dynamic pieces of abstract art are created on gallery-wrapped canvas, which allows the colours and brushstrokes to flow off the edges and create a sense of movement that pulls you in.   My passion for abstract painting stems from the freedom it gives me to express emotions and ideas without being limited by realism. The Impassioned series takes this concept to the next level, with each piece representing...
---
• abstract expressionism • covid19 • fleeting moments • garden • livewithpurpose • newbutnotnormal • shareyourart • ygk • ygkartist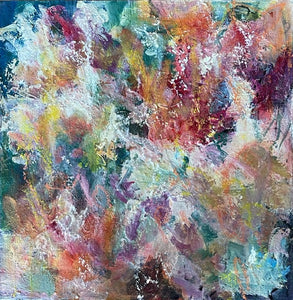 Next year, I will be 75. Between my age and what has been going on in the world this last year and a half, I have become more aware of the moments in my daily life.  I love to walk and appreciate and am curious about what I experience with my senses.  The smell of the creek, new flowers blooming, the touch of the wind and the warm sun are all stored away in my being. Since these sensations happen in the present, they tend to be fleeting . Our backyard garden is another  place I like to wander to...